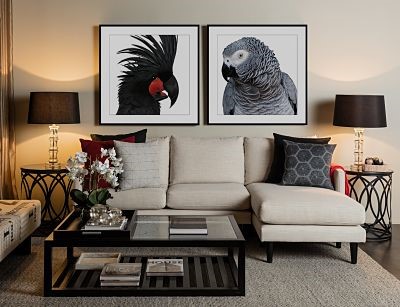 About Us
A little bit about what we do....
Art can be anything from photography to a well styled sculpture on a wall.
A room without art is like a display showroom for furniture, having art on your walls finishes a room and makes it more homely and personal. Art is very individual and everyone knows what they don't like but finding something that works, represents you, and you love, can be difficult. Introducing art is a fabulous way to add colour into a neutral room and helps it to link through with scatter cushions and small accessories, or fill a large wall with something simple and contemporary making the space feel used without cluttering it.
At Contents we bring in a lot of ready framed art from the USA, hand painted contemporary pieces, black and white photography, and mixed media on canvas as well as utilising local suppliers that frame here in Australia with large data bases to select from.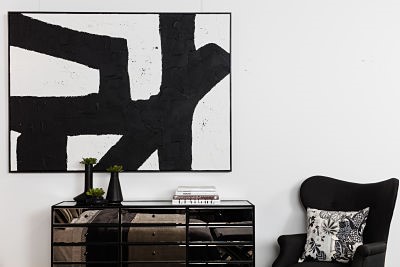 Style Guide
What's happening at Contents International Design?
Check here regularly to be the first to know about the latest new designs in our contemporary designer furniture range. You can also view images of our lounges, dining tables and chairs, beds and accessories used in recent advertising and events held in our Sydney furniture showrooms within Moore Park Supa Centa and Homeco Hills center.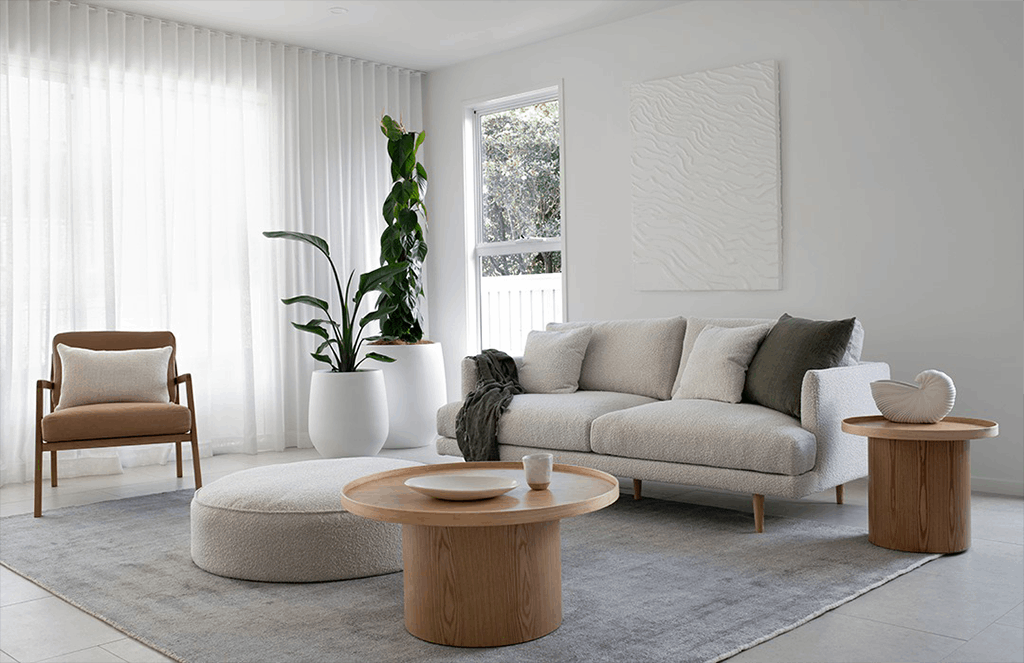 Sometimes it is easier to start with the colour you want to accent so you narrow down the field, then pick a genre: Photography, Abstract, Figurative, or a subject you have an interest in eg, a capital city like Paris. The field i can be narrowed further for that perfect piece, if you continue your journey online, try Pinterest. This will only narrow everything down but give you a good idea of what you are looking for.
Don't be afraid to go big with art, there is nothing deplorable than small pieces on a large vacant wall making them look smaller, and commit to it with the room. Pick up colours and tones in the piece with the surroundings, don't let it be the lone wolf in the room.
What are the lead times on products?
Contents has many different suppliers both local and international. This means it will depend on the actual product for the lead time. These can vary from showroom stock (pick up take away), in stock in our warehouse (available in a days), in stock at our suppliers (approx. 2-3 weeks) or when the next shipment is due, made to order locally (usually 6-8 weeks), made to order overseas (depending when the next shipment is due). This will need to be quoted at time of sale.
What is the warranty on products?
This depends on the exact product, our locally made sofas and chairs come with a 10 year manufacturers warranty against abnormal wear, other items come with a conditional 12 month warranty.
Which timber is used in the Australian made pieces?
Our Australian made cabinetry and tables are either constructed in Tassie Oak or American Oak which is cut and finished locally to order. In our sofas the frames consist of solid timber assembled with only screws and a combination of feather fiber, Dacron, and Dunlop foams depending on the model.
What are our returns policy?
We ask that you choose your items carefully as Contents does not refund or return for change of mind, measurement discrepancies (for both access and design), or wrong selections. A store credit may be available with prior notice at time of sale for non ordered in items in new condition, an administration fee will apply.
All items are quality control checked prior to delivery or collection, however should a product be delivered that has a manufacturing fault Contents will arrange for the item to be either rectified or replaced to an as new standard. Should damage occur during delivery via the contract delivery driver this must be alerted to the drivers at the time of delivery otherwise claims cannot be made once items are signed received in good condition.
How Does Delivery Work?
We can arrange delivery for items not collected from the showroom or our warehouse via third party contract delivery drivers. For a local delivery within 50kms from either store up to a certain amount/size of items there is a one off fee of $165 this come with in most cases two people, with insurance, who will place, assemble, and remove the rubbish, outside this area and limit delivery will need to be quoted and presented for approval prior to delivery.
Interstate and further deliveries, we can arrange delivery and will gain quotes via local furniture carriers that service that area to be presented for approval or can have items available for collection by a company/person of your choosing. 
All items are quality control checked prior to them leaving the warehouse. Items must be inspected by customers at time of delivery and signed in good order, should damage occur or be seen after signed the delivery company with not take responsibility.
Prior to placing your order, it is important that you consider where the items will be placed, and any potential delivery obstacles including entry ways and staircases. If goods are unable to be delivered due to access, the customer is liable to pay for return shipping back to the warehouse. If you are unsure, please double check measurements prior to booking delivery. Customers must be present at the agreed time of delivery and allow access to the driver. 
Terms & Conditions.
All goods remain the property of Contents ID until paid for in full
Outstanding balance on goods must be paid in full prior to delivery
Lead times quoted for orders are approximate and may change due to supplier, or material delays, Contents will update you as we are.
We do not refund, return or exchange for change your mind, measurement discrepancies, or wrong selection (as supported by Australia Consumer Law)
Made to order items may not be changed after order is placed, if the production is at a point where this may still be able to be done a fee will apply.
Delivery will be quoted as one consolidated fee for orders that have multiple lead times, unless discussed differently, we can split ship the order at additional delivery fee's for each delivery.
Variances in natural products, dye lots and hand made pieces must be taken into account when purchasing and a reasonable allowance in variation is considered when comparing from samples and floor stock models.
General wear and tear is not covered under warranty, Contents will assess on a case by case for products that have wear that is abnormal for the time period of use. Timber is a natural product and can move depending on it's environment, sunlight can fade colour and tone over time.
Delivery fees are based on the expectation of reasonable access at delivery site. Further charges may be payable on delivery if access is not deemed reasonable
Warranties and T&Cs can be updated at any time without subject to notice